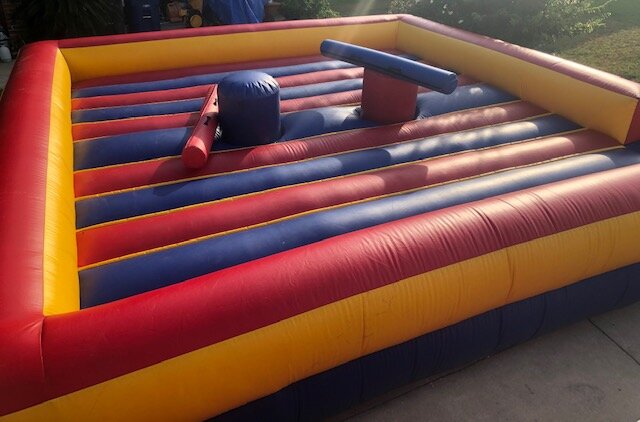 Pedestal Joust
THIS ONE IS SO MUCH FUN!!!
Three.... Two..... One.... JOUST!
Players challenge one another, each on their own pedestal, using oversized foam jousting poles to knock their opponent to the (inflated) ground. The last player standing is the winner! This is perfect for kids and adults alike. It's fun to play, and just as much fun to watch!
Rental includes two foam helmets.